Creating value for customers



Customer Testimonials

"AkzoNobel has supported our growth and improvement over the years very well with their dedicated technicians, their service-minded organization and their products."
Nils Vikdahl
Managing Director Production
IKEA Industry Älmhult
"AkzoNobel is not only supplying products to Embraer, but also supplying solutions. In 2015, AkzoNobel and Embraer executed a project together where AkzoNobel installed a paint mixing system inside Embraer production unit. This project was the project winner of the year at Embraer, resulting in lead-time reduction from 60 to 5 days. This flexibility has provided to be huge importance to our Sales Team and to our customer. We at Embraer like to thank AkzoNobel for their commitment and partnership over the years."
Fábio Junqueira
Procurement Director
Embraer
"AkzoNobel is Brasilata's main business partner. The relationship between the companies exists for a long time and goes far beyond the simple business relationship. It is based on mutual values such as trust and respect. We are fully convinced that this successful partnership will continue for many, many more years to come."
Thiago Heleno
Founder and CEO
Brasilata S.A. Embalagens Metálicas
Leading brands

AkzoNobel creates everyday essentials to make people's lives more liveable and inspiring.
As a leading global paints and coatings company and a major producer of specialty chemicals, we supply essential ingredients, essential protection and essential color to industries and consumers worldwide.
Backed by a pioneering heritage, our innovative products and sustainable technologies are designed to meet the growing demands of our fast-changing planet, while making life easier with our well-known world-class brands such as Dulux, Sikkens, International, Interpon and Eka.
Dulux Velvet Touch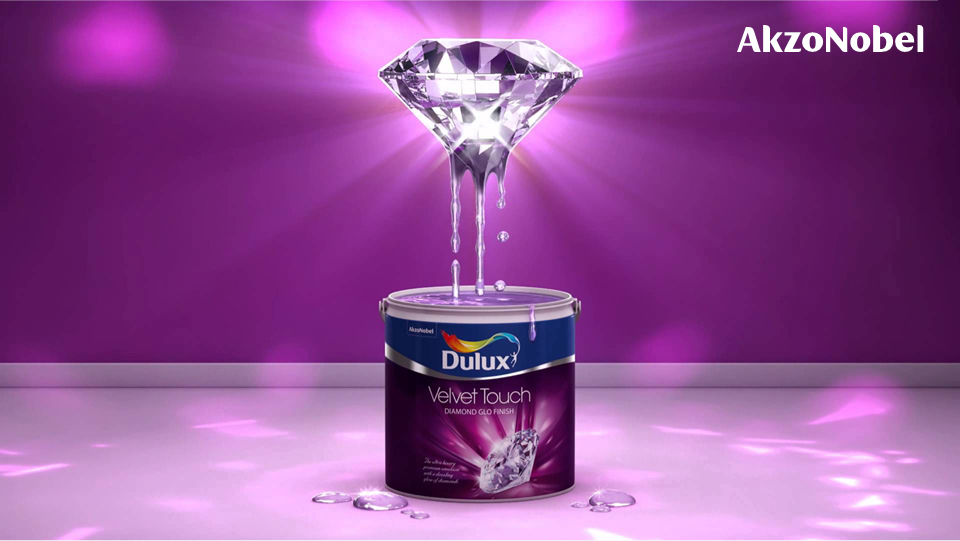 International - Volvo Ocean Race
Sikkens