Leading the trim and woodcare market to more water-based products
By: Chris Cook, Global Sustainability Director Decorative Paints, AkzoNobel
AkzoNobel is producing innovative, water-based trim and woodcare products that rival the performance of traditional solvent-based formulations, and now we're looking to lead the way in the transition toward products that offer sustainability alongside a multitude of benefits.
This week (September 25-29, 2017) is World Green Building Week, the perfect time for those of us involved in the building and construction industries to get excited about what lies ahead. When we talk "green", we're not just talking about sustainability; we're also talking about innovative materials, new formulations and enhanced benefits. There are still areas in the paints business, like trim and woodcare for instance, rife with opportunities in this regard.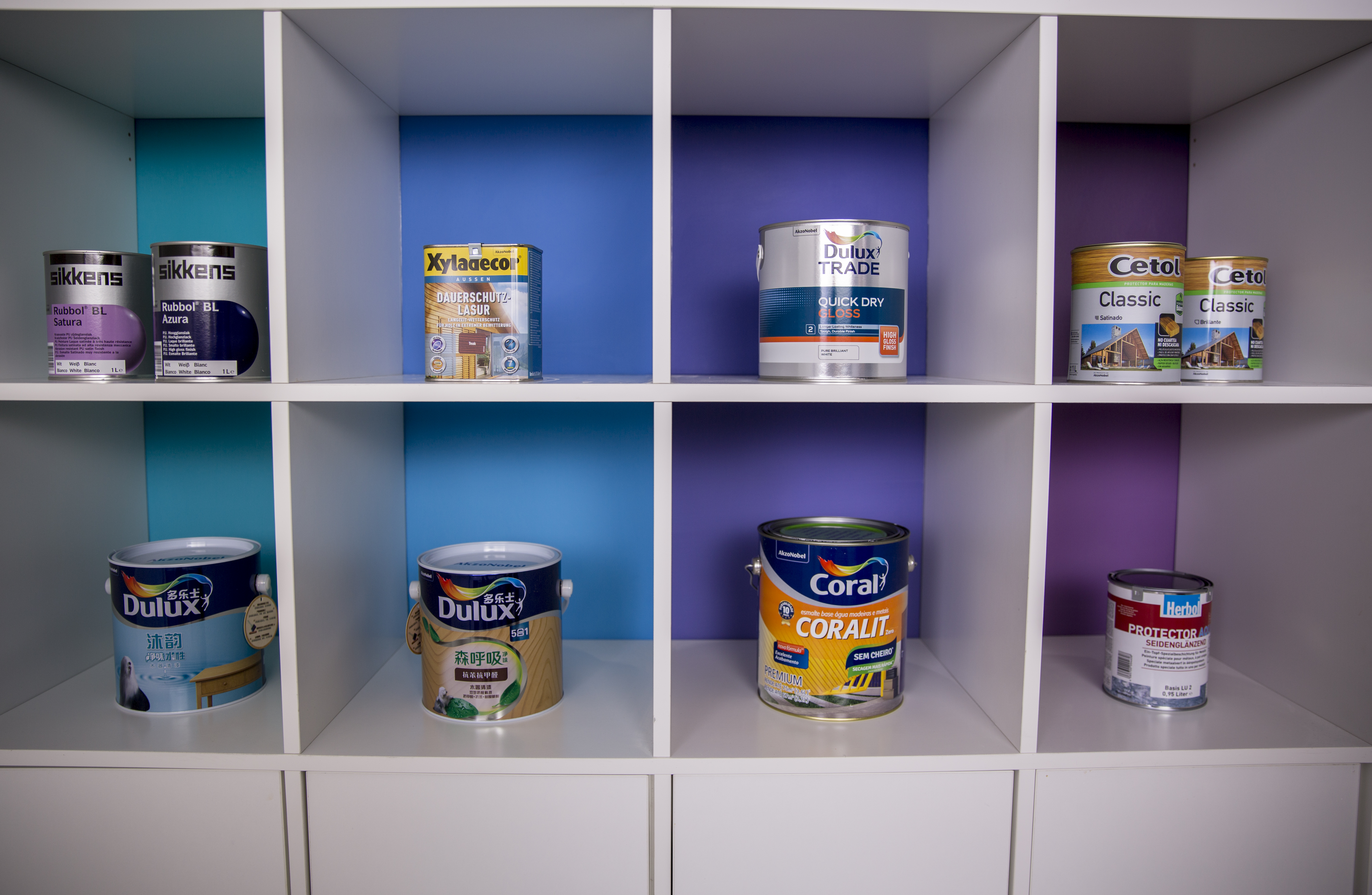 We need more sustainable alternatives
Traditionally, most trim and woodcare products, like stains and varnishes, have solvent-based formulations. This type of formulation effectively enables the products to be hard wearing and glossy. However solvent-based products also have downsides, like containing high levels of volatile organic compounds (VOCs) which contribute to climate change, poor air quality and potential health concerns for professionals who use these products indoors over long periods of time. So, there are reasons to look for alternatives, and we see an opportunity to lead the way.
For a number of years, AkzoNobel has been innovating to produce products with lower environmental impacts that still offer the same high quality and benefits that we've come to expect from more traditional products. Now, we want to lead our industry by increasing the pace of the transition toward water-based products.
Innovations surpassing traditional performance
Water-based paint alternatives have already proven successful in other areas of the industry, like in interior decorative paints where virtually all are water-based products. Such water-based products have existed in trim and woodcare as well, but have not, until now, been able to match solvent-based products in quality and performance. But, we now have the innovative technologies to ensure sustainable trim and woodcare alternatives match or surpass the qualities of traditional solvent-based products.
Today's water-based products bear little relation to their distant cousins. The new products have less odor and dry more quickly, meaning you can get comfortably back into your room faster. They also have better color retention and are easier to clean. So in addition to being more sustainable, they offer a whole host of additional benefits.
Telling the whole product story
Those extra benefits are an important part of transitioning our markets. New generation products are seeking to match or outweigh the benefits of traditional solvent ones. And they have to; in markets where customers cannot be convinced to pay a premium price for sustainability benefits alone, alternatives need to prove themselves worth the investment. For this reason, emphasising all benefits – not just the sustainability aspects – is the key to shifting our markets toward our new water-based products.
With our approach, we are looking to create a momentum that others will follow. Part of this effort is re-educating consumers and professional painters as to what the new products can offer, and how to apply them for the best finish. We find that once people have tried them, they really don't want to go back. That means we're on the right track, but it also means that we have to bring the experience of using these new products to our customers. "Seeing is believing", as they say, so by offering demonstrations and trials, we are making our case most effectively.
Of course, also key to the switch is to get products into distribution. So we are promoting these products more and educating our retailers on the many benefits they offer so we can have alternative products on sale, eventually replacing old solvent-based ones.
Leading the industry to a water-based future
It's interesting to see that even when new technology and products are available, people are reluctant to change their preferences. We have short memories – it was not that long ago that the only option for durable wall paint in high traffic areas, like corridors and offices, was a solvent-based "eggshell" paint. Nowadays, no one would dream of using it. Products like our Dulux Diamond range offer outstanding durability in a water-based finish, and are now the choice for such projects. It's just one example to remind experienced decorators of the industry changes they've already witnessed, to smooth the way for the next.
It's also an illustration of the fact that, in many ways, the biggest challenge has not been nailing the technical side of creating these new products, but rather changing attitudes and habits. We remain determined to overcome this challenge, because leading this industry-wide change is part of our overall Planet Possible approach to sustainability.
We want to work together
It won't happen overnight, so we have set long-term goals to keep us on track. As a company with global scale, we are learning from each other and sharing best practices from around the world to maximize the adoption of water-based trim and woodcare products. In some parts of the world, legislation may be required to help drive the change, like what we are seeing now in China. We'll also work with organizations like the World Green Building Council to promote the benefits of water-based products.
We believe the solutions to a more sustainable world are here, but we have to embrace them and work together to ensure that they are successfully adopted.