Operation Night Watch
Our passion for paint is being used to help conserve one of the world's most famous artworks. In a spectacular fusion of old and new, we've teamed up with the Rijksmuseum in Amsterdam for Operation Night Watch.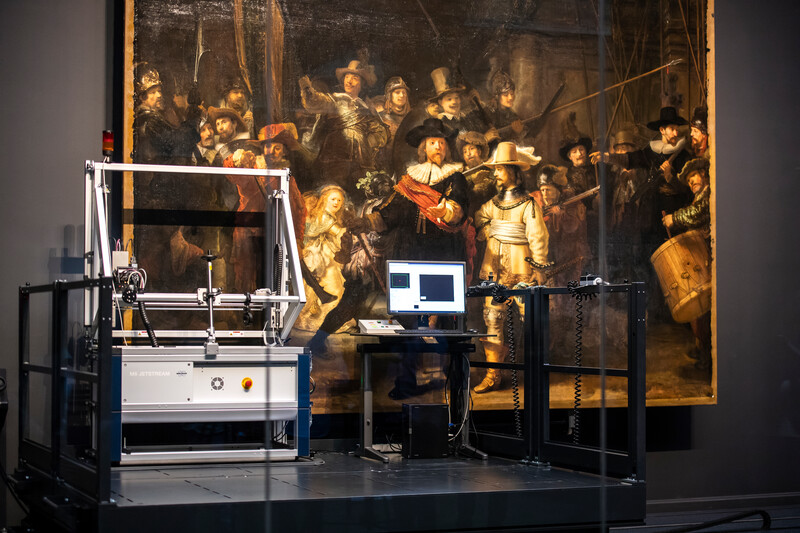 The trailblazing partnership involves using a series of groundbreaking tools and techniques to carry out a major investigation and conservation of Rembrandt's acclaimed masterpiece.
The work is being carried out by a dedicated team of scientists, curators and conservators from the museum, who are working in close collaboration with museums and universities in the Netherlands and abroad, as well as AkzoNobel color specialists.

It's an incredible opportunity for us to contribute our color expertise to an historic project, which is expected to run until 2022. As well as making an important contribution to one of the most innovative conservation projects in the history of art, Operation Night Watch will also enable us to advance our technical understanding of color.
As part of the historic collaboration, scientists from AkzoNobel and the Rijksmuseum are also working on the following projects:
Recreate Rembrandt's impastos to gain a better understanding of how he created his unique paint formulations – the precise recipe still remains a mystery (impasto is the process or technique of laying on paint thickly so that it stands out from a surface to create an almost 3D image)
Design custom color calibration to improve the photography and digitization of paintings. The system will also be fine-tuned to the particular colors used in The Night Watch, which has a very particular dark color pallet
Help to improve the viewing experience of The Night Watch – taking into account the impact that the lighting conditions and the surroundings have on color perception – using AkzoNobel's newest virtual color display technologies
The three-year partnership continues a long association between AkzoNobel and the Rijksmuseum, with the company having supplied around 8,000 liters of paint during the museum's decade-long renovation.
In fact, we recently relaunched our Sikkens Rijks Colors range in the Netherlands. The palette was specially developed for the museum's extensive renovation. It closely matches the paint which was originally used by architect Pierre Cuypers when the Rijksmuseum first opened in 1885.

Operation Night Watch is also unfolding in full view of the watching world. You can take a look yourself by visiting www.rijksmuseum.nl/en/nightwatch