Strong foundation and future growth

AkzoNobel has built solid financial and operational foundations over the last five years and has a strong track record of delivering on commitments to shareholders and other stakeholders.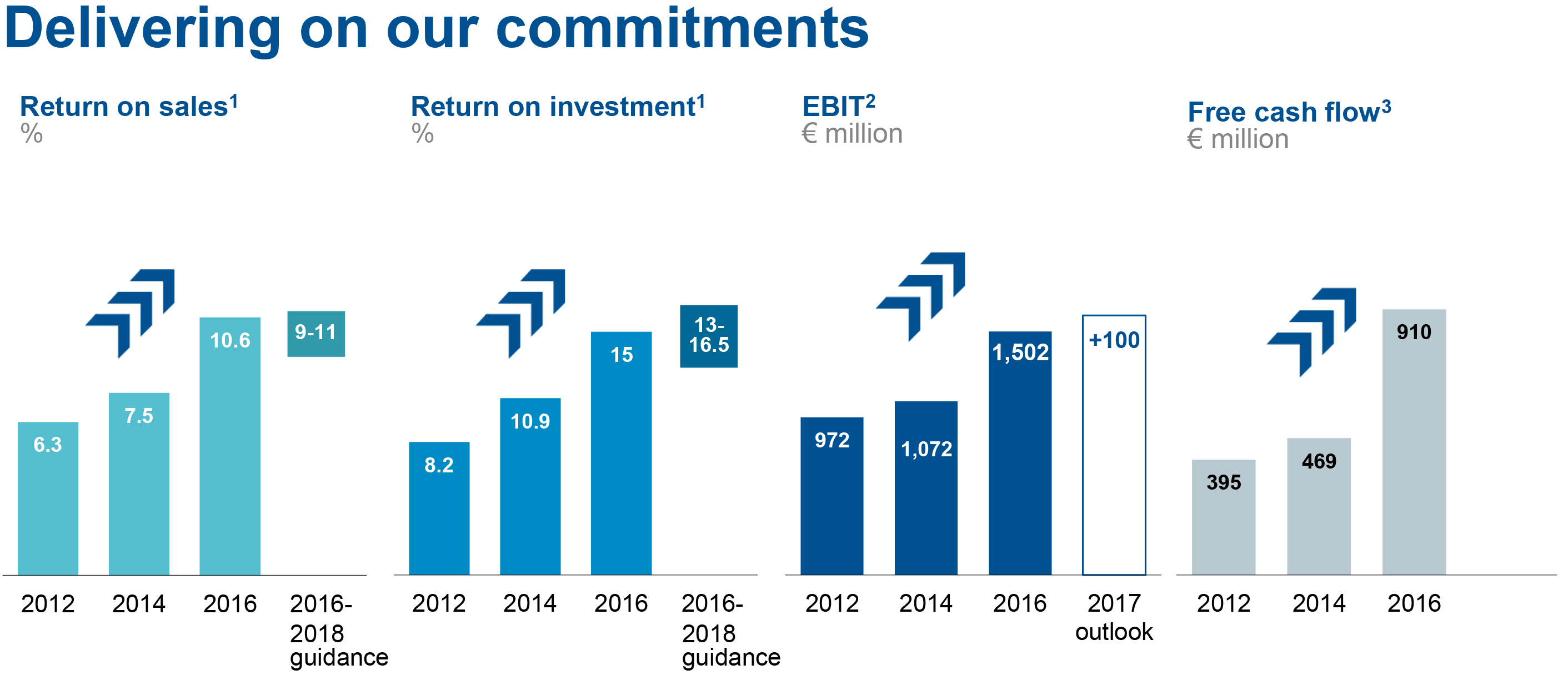 This has been achieved through:
Managing our portfolio through select divestments and acquisitions
Focusing on operational excellence
Further developing sustainability and innovation initiatives
Building a strong performance culture
Significantly de-risking the pension deficits
Our confidence is further reinforced by the substantial steps we have made to improve cash generation during the past five years.

This has been the result of a significant increase in profitability and lower pension top-up payments, following significant de-risking of the pension liabilities.

During this time, we have maintained our leading working capital performance and instilled a more disciplined approach to capital expenditure while investing to drive growth.
Underpinned by the strength of our balance sheet, all our efforts to increase profit and cash generation, while repaying high interest bonds and de-risking pension liabilities, have resulted in us being awarded an A- investment grade credit rating by S&P.
Financial outperformance continuing
AkzoNobel recently reported a strong set of Q1 results which clearly highlight the accelerating momentum and enhanced profitability in the business:
We are best positioned to unlock value ourselves
Building on this strong foundation, we have clear plans to grow above the market rate and unlock significant value for shareholders through the creation of two focused businesses. This is the logical next step.
We achieved our 2015 financial targets in the first phase of our redefined strategy and, since then, we have delivered continuous improvement, returned to growth and are now at the upper end of the financial guidance we announced in October 2015.
Our increased financial guidance builds on our accelerating growth momentum and enhanced profitability. From now on, we will unlock further value and accelerate growth.
We firmly believe we are best placed to unlock value ourselves and have a track record of doing so.
Fact sheets
Downloads
Q1 announcement
Q1 investor presentation