Economic
| | | | | | | | |
| --- | --- | --- | --- | --- | --- | --- | --- |
| Area | Unit | 2016 | 2017 | 2018 | 2019 | 2020 | Ambition 2020 |
|   |   |   |   |   |   |   |   |
| Product/service |   |   |   |   |   |   |   |
| Eco-premium solutions | % of revenue | 21 | 21 | 22 | 22 | 21 | 20 |
|   |   |   |   |   |   |   |   |
| Supplier management |   |   |   |   |   |   |   |
| PR5 suppliers signed Business Partner CoC1,2 | % of spend | 99 | 97 | 98 | 98 | 98 |   |
| NPR6 suppliers signed Business Partner CoC1,2 | % of spend | 86 | 86 | 83 | 84 | 89 |   |
| Suppliers participating in CSR program | % against baseline |   |   | 60 | 65 | 75 | – |
| Suppliers in line with our expectations | % against baseline |   |   | 38 | 47 | 51 |   |
| Third party on-site sustainability audits (TfS)5 | number | 131 | 219 | 270 | 263 | 204 | – |
Environmental
Area

Unit

2016

2017

2018

2019

2020

Ambition 2020

 
 
 
 
 
 
 
 

Energy use and emissions

 
 
 
 
 
 
 
Total energy use
1000TJ
6.32
6.39
6.20
6.02
5.69
–
 per ton of production
GJ/ton
1.91
1.88
1.91
1.88
1.83
1.81
Renewable energy (own operations)
%
27
30
31
31
33
–
Renewable electricity (own operations)
%
34
37
38
37
40
 
Greenhouse gas emissions – Direct CO2(e) emissions (Scope 1)9
kiloton
72.72
69.66
62.90
58.29
57.16
–
 per ton of production
kg/ton
21.96
20.53
19.42
18.18
18.42
–
Greenhouse gas emissions – Indirect CO2(e) emissions (Scope 2)
kiloton
244.3
237.8
226.0
183.1
168.2
–
 per ton of production
kg/ton
73.78
70.11
69.77
57.13
54.21
–
VOC
kiloton
2.00
1.71
1.57
1.19
0.95
–
 per ton of production
kg/ton
0.60
0.50
0.49
0.37
0.31
0.45
NOx emissions
kiloton
0.1
0.1
0.1
0.1
0.1
 
 per ton of production
kg/ton
0.02
0.02
0.02
0.02
0.02
 
SOx emissions
kiloton
0.03
0.03
0.02
0.04
0.03
 
 per ton of production
kg/ton
0.01
0.01
0.01
0.01
0.01
 
Total fresh water consumption (TFWC)12
million m3
2.24
2.33
2.23
2.17
1.97
 
 per ton of production
m3/ton
0.67
0.68
0.69
0.67
0.63
 
Total fresh water intake (TFWI)12
million m3
9.61
9.62
9.27
8.05
9.12
 
 per ton of production
m3/ton
2.90
2.84
2.86
2.51
2.94
 
COD emissions
kiloton
0.04
0.03
0.03
0.02
0.02
 
per ton of production
kg/ton
0.01
0.01
0.01
0.01
0.01
 
 
 
 
 
 
 
 
 

Raw material efficiency

 
 
 
 
 
 
 
Total waste
kiloton
85
77
67
67
62
–
 per ton of production
kg/ton
25.65
22.77
20.97
21.00
19.96
21.50
Total reusable waste
kiloton
42
37
33
34
32
 
Total non-reusable waste
kiloton
43
40
34
33
30
–
 per ton of production
kg/ton
12.92
11.90
10.63
10.28
9.57
–
Hazardous waste total
kiloton
35
33
30
29
28
–
 per ton of production
kg/ton
10.72
9.76
9.13
9.07
8.93
–
Hazardous waste non-reusable
kiloton
15
16
15
14
15
–
 per ton of production
kg/ton
4.62
4.64
4.59
4.46
4.70
–
Hazardous waste to landfill
kiloton (estimates)
0.7
0.6
0.69
0.45
0.23
–
 per ton of production
kg/ton
0.20
0.17
0.21
0.14
0.07
–
 
 
 
 
 
 
 
 

Value chain

 
 
 
 
 
 
 
Renewable raw materials
% organic RM
6
5
5
5
5
 
Cradle-to-grave carbon footprint
(Scope 1, 2 and 3)
million tons
 
 
14.9
14.4
13.4
–
Scope 3, category 1. Purchased goods and services
million tons CO2 (e) (estimated)
 
 
6.5
6.3
5,9
 
Scope 3, category 2. Capital goods
million tons CO2 (e) (estimated)
 
 
0.4
0.4
0,4
 
Scope 3, category 3. Fuel- and energyrelated activities
million tons CO2 (e) (estimated)
 
 
<0.1
<0.1
<0.1
 
Scope 3, category 4. Upstream transportation and distribution
million tons CO2 (e) (estimated)
 
 
0.0
0.0
0.10
 
Scope 3, category 5. Waste generated in operations
million tons CO2 (e) (estimated)
 
 
<0.1
<0.1
<0.1
 
Scope 3, category 6. Business travel 
million tons CO2 (e) (estimated)
 
 
<0.1
<0.1
<0.1
 
Scope 3, category 7. Employee commuting
million tons CO2 (e) (estimated)
 
 
<0.1
<0.1
<0.1
 
Scope 3, category 8. Upstream leased assets
million tons CO2 (e) (estimated)
 
 
<0.1
<0.1
<0.1
 
Scope 3, category 9. Downstream transportation and distribution
million tons CO2 (e) (estimated)
 
 
0.1
0.1
0.12
 
Scope 3, category 10. Processing of sold products
million tons CO2 (e) (estimated)
 
 
(Included in use)
(Included in use)
(included in use)
 
Scope 3, category 11. Use of sold products 
million tons CO2 (e) (estimated)
 
 
5.9
5.7
5.20
 
Scope 3, category 12. End-of-life treatment of sold products
million tons CO2 (e) (estimated)
 
 
1.6
1.6
1.50
 
Scope 3, category 13. Downstream leased assets
million tons CO2 (e) (estimated)
 
 
<0.1
<0.1
<0.1
 
Scope 3, category 14. Franchises
million tons CO2 (e) (estimated)
 
 
<0.1
<0.1
<0.1
 
Scope 3, category 15. Investments
million tons CO2 (e) (estimated)
 
 
<0.1
<0.1
<0.1
 
Social
Area

Unit

2016

2017

2018

2019

2020

Ambition 2020

 
 
 
 
 
 
 
 

Employees

 
 
 
 
 
 
 
Organisational Health Score (OHI)
score
 
 
68
61
69
Top quartile (74)
Female executives 
%
19
19
20
18
21
25
Executive vacancies filled internally1
%
61
74
54
53
60
60
High potential turnover1 13
%
4
5
8
4
6
<5
Total CEO compensation vs median employee
compensation
Ratio
71.4
70.3
71.3
81.9
126.4
 
Total CEO compensation vs mean employee
compensation 11
Ratio
60.2
58.6
56.4
65.0
99.2
 
Total employee turnover rate1
%
12
13
14
14
13
 
Voluntary employee turnover rate1
%
7
6
8
7
5
 
Employees covered by an independent trade union or collective bargaining agreements1, 8
%
70
65
56
56
59
 
Number employees
number
     36,300
     35,700
     34,500
     33,800
     32,200
 
 
 
 
 
 
 
 
 

People, process and product safety

 
 
 
 
 
 
 
Fatalities employees
number
0
0
0
2
0
0
Total reportable injury rate employees/temporary workers
/200,000 hours
0.26
0.20
0.20
0.24
0.23
≤0.20
Lost time injury rate employees/temporary workers
/200,000 hours
0.13
0.06
0.09
0.08
0.09
–
Occupational illness rate employees
/1,000,000 hours
0.07
0.06
0.06
0.03
0.05
–
Occupational illness frequency rate (OIFR) 
/1,000,000 hours
0.06
0.05
0.05
0.03
0.05
–
New Wellness Checkpoint participants
number
           795
           465
           446
           388
740
–
Total illness absence rate employees
%
1.84
1.92
1.98
2.17
2.59
 
Fatalities contractors (temporary workers plus independent)
number
0
1
0
0
0
0
Total reportable injury rate contractors
/200,000 hours
0.29
0.12
0.18
0.19
0.17
–
 Lost time injury rate contractors
/200,000 hours
0.11
0.06
0.07
0.09
0.11
 
Distribution incidents
number
23
16
21
26
15
 
Loss of primary containment – Level 17
number
5
5
6
3
6
–
Loss of primary containment – Level 2
number
45
43
63
64
52
–
Process safety event (include near misses)  – Level 3
number
666
1200
1583
970
1250
–
Regulatory actions – Level 3
number
0
0
2
3
0
 
Regulatory actions – Level 4
number
0
0
1
0
0
0
Priority substances with management plan
%
33
67
100
100
100
100
 
 
 
 
 
 
 
 

HSE management

 
 
 
 
 
 
 
Safety incidents (Level 3)
number
0
1
0
2
0
–
Safety incidents (Levels 1, 2, 3)
number
0
2
3
3
2
–
Management audits plus reassurance audits
number
34
32
25
32
28
–
Environmental certification  ISO 14001 14
% of manufacturing sites
78
76
77
75
76
 
Health and Safety Management certification - ISO 4500114
% of manufacturing sites
53
53
55
53
53
 
 
 
 
 
 
 
 
 

Social programs

 
 
 
 
 
 
 
Community people trained
number
2,041
2,863
4,276
4,078
2,669
–
Projects
number
157
224
126
225
170
–
Diversity metrics

 
 

Age by gender

 
 

Age groups

2019
Female

2020
Female

<25
45%
46%
25 - <35
32%
32%
35 - <45
26%
26%
45 - <55
25%
25%
55 - <65
20%
21%
≥ 65
11%
12%
Total
25%
25%
 
 
 

Functions per gender

 
 

Functions

2019
Female

2020
Female

Facilities
53%
46%
General Management
50%
40%
Integrated Supply Chain
14%
14%
Research  Development & Innovation
35%
34%
Sales & Marketing
26%
27%
Support
55%
54%
Total
25%
25%
 
 
 

Management level by gender

 
 

Management level 

2019
Female

2020
Female

Executive
18%
20%
Senior MM level
27%
27%
Junior MM level
29%
30%
G level
24%
23%
Ungraded
N/A
N/A
Notes:
1.    2015-2017 data includes discontinued operations.
2.    CoC = Code of Conduct.
3.    SSBS = Supplier Sustainability Balanced Scorecard. Baseline is 2018 (new KPI).
4.    Includes TfS shared assessments, cumulative.
5.    Includes TfS shared audits, cumulative. 2020 number is low due to further supplier consolidation and low risk supplier not being re-audited.
6.    NPR = Non-product related.
7.    Definition change 2016.
8.    We operate in some countries where the right to exercise freedom of association and collective bargaining may be at risk. We ensure that systems are in place for employee involvement/engagement, in line with company values and HR policies, for example by inclusion in the Code of Conduct.
9.    We have restated our 2018 Scope 1 emissions due to a temporary database outage in the prior year leading to misstated values.
10. We have restated 2018-2019 Scope 3 downstream and upstream due to improvement of methodology by better incorporating raw material formulation. 
11. The increase is mainly due to the 2020 Performance Incentive Plan payment. Without this one-off special payment, the ratio would have been 62.3.
12. Total fresh water consumption (TFWC) is the Total fresh water intake (TFWI) corrected for water used for cooling purposes. This water is not changed chemically, it only has an increased temperature.
13. In 2020, we changed the definition of our high potential turnover as follows: High performers (scoring a 4 or 5 in their P&DD for the past two years), who leave the organization voluntarily, or as part of a redundancy.
14. This % covers manufacturing sites under global group certification. Some sites are certified against local standards and are not covered in the group certificate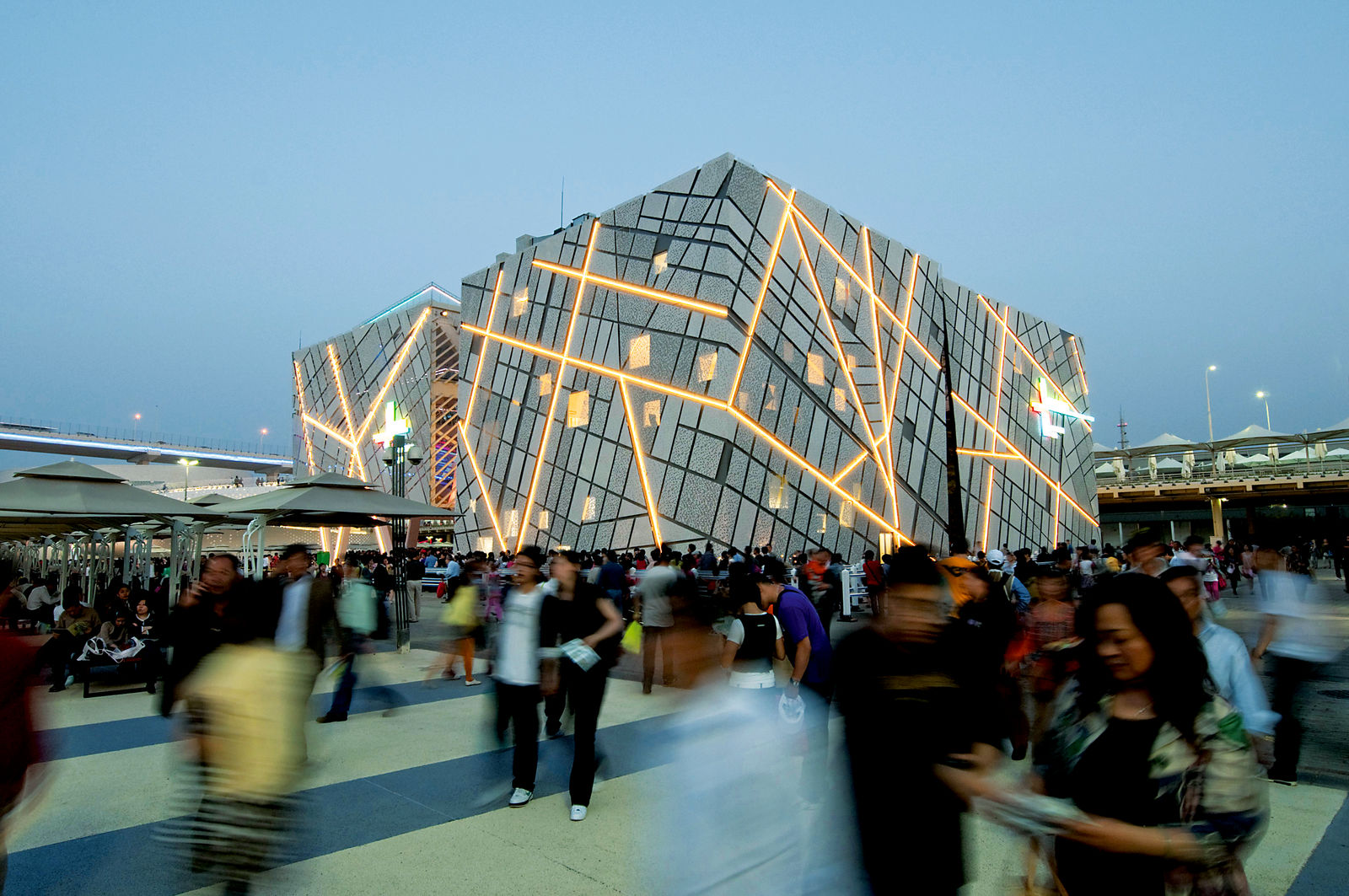 Get the full picture for 2020
For a detailed summary of our financial and sustainability performance in 2020, read the online version of our integrated Report 2020.