AkzoNobel-backed AI and robotics start-up, Les Companions, is today previewing PACO, a new AI-driven painting robot. Designed to provide an effective and efficient application solution, PACO is ideal for larger scale housing projects, a sector that is facing severe skills shortages.
With demand for tradespeople up by 50 per cent since 2020, and 83 per cent of painters and decorators experiencing increased homeowner demand in 2021, the UK industry is in urgent need of support. PACO – meaning 'friend', and an abbreviation of painter companion – has been developed to work in parallel with professional painters, relieving the pressure of tedious, strenuous jobs while allowing them to focus instead on the craftsman part of the job.  
PACO works by making a scan of a room to create the 3D image of the space. The AI component has been developed to recognise walls from other room elements, navigate around obstacles and paint around windows and doorposts.
AkzoNobel first worked with Les Companions three years ago through its innovation competition, 'Paint the Future', which invites engineers, designers, inventers, and start-ups to share solutions to industry-wide issues. The competition poses a series of questions for its entrants to answer and one of the questions in 2019 was: 'How to apply paint in a smarter way?' Les Companions responded to that question with an early version of PACO.
Speaking at PACO's preview, Ted Szuman, Senior Incubator Lead, AkzoNobel commented:
"A key priority for our business is investing in the future of painting – specifically in innovations that can help address the key issues our customers are facing. The skills shortage is having a huge impact; tradespeople and developers need additional support, and that's where PACO can help. PACO is about empowering people and businesses to stick to their schedules and get the work that needs doing done."
Also commenting was Antoine Rennuit, Founder, Les Companions: "Over the past three years, we've been on an amazing journey with AkzoNobel. Their early faith in our team and our vision for PACO was a true game-changer, and it's brilliant to now showcase PACO in the UK and help this industry and its people as best as we can."
If you want more information on PACO or are interested in getting access to one, please contact Les Companions, contact details available on their website.
---
About AkzoNobel
We supply the sustainable and innovative paints and coatings that our customers, communities – and the environment – are increasingly relying on. That's why everything we do starts with People. Planet. Paint. Our world class portfolio of brands – including Dulux, International, Sikkens and Interpon – is trusted by customers around the globe. We're active in more than 150 countries and have set our sights on becoming the global industry leader. It's what you'd expect from a pioneering paints company that's committed to science-based targets and is taking genuine action to address globally relevant challenges and protect future generations.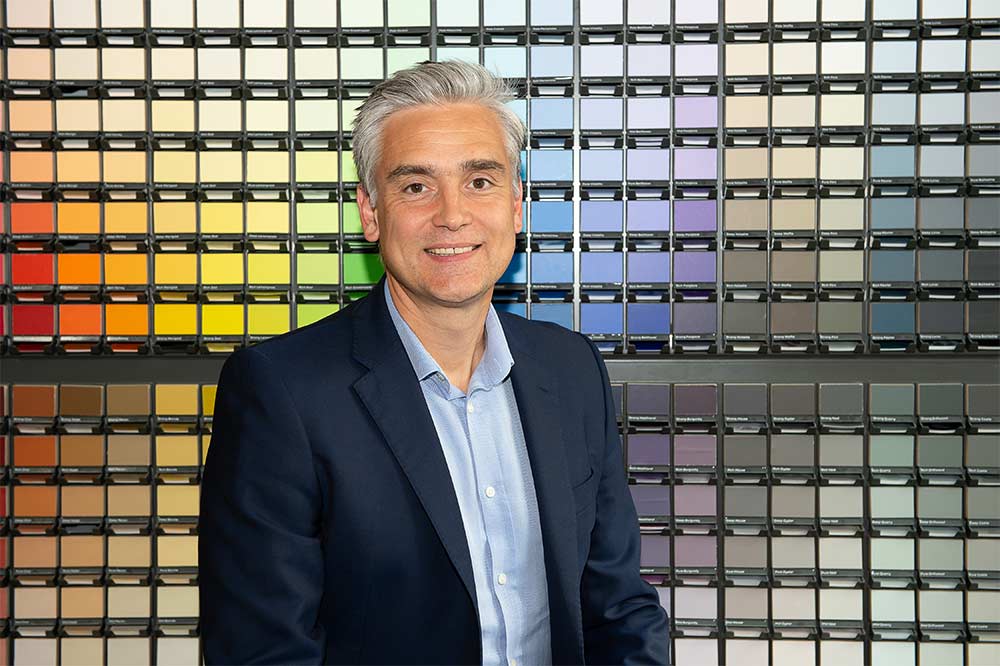 Simon Colvan, Regional Communications Manager - UK & Ireland
Fetching the data, plz wait..