AkzoNobel has reinforced its commitment to the health and happiness of its colleagues across the UK and Ireland by staging a month-long wellness festival organised by colleagues, for colleagues.
Wellfest ran throughout March, with the aim of supporting teams' health and wellbeing and keeping individuals, teams and their families connected while they remained under lockdown restrictions.
The free festival consisted of a total of 110 events in seven virtual 'tents', with more than 3,000 tickets booked throughout the month.
Highlights included talks from ex-Special Forces soldier Jason Fox, as well as polar adventurer and three-time Guinness World Record holder Victoria Humphries and wellbeing champion Fearne Cotton.
Feedback from across the business has been hugely positive, with Nick Halton saying: "I am loving Wellfest, some great massively engaging sessions", and Vickie Mather commenting: "Starting your day with some mindfulness gives you a little spring in your step for the rest of the day. Highly recommended."
Other events included a talk from Prostate Cancer UK, an appearance from adventurer and author Dave Cornthwaite on challenging limiting beliefs and and virtual breakfasts with senior management teams from across the business.
Milly Hutchinson, Head of Communications & Public Affairs UK&I at AkzoNobel, said: "We are committed to ensuring that AkzoNobel is a brilliant place to work. The wellbeing of our colleagues has always been a priority but, over the past year, the need to offer different support as we navigate this challenging period has become increasingly apparent.
"We're delighted that so many people attended the sessions, and that so many had family members join in the activities and events.
"Wellfest has provided colleagues with a wonderful opportunity to talk to other people in the business that they might not have otherwise had the chance to, which we hope to continue in the future."
The belief that its people are the most important asset for building a sustainable future is central to AkzoNobel's People. Planet. Paint. approach.
Steve Hill, Territory Manager at AkzoNobel UK & Ireland, part of AkzoNobel's internal Thrive team that organised the festival, added: "The responses we've had have been heartwarming and it's great to see so many people inspired by what they've heard.
"It's also very encouraging to hear how attendees plan to implement the tips, exercises and lessons they have learnt through the events into their daily lives."
Wellfest comes as AkzoNobel has once again been recognised by the Top Employers Institute as a Top Employer in the UK.
For more information about AkzoNobel, visit: AkzoNobel UK & Ireland | AkzoNobel
---
About AkzoNobel
We've been pioneering a world of possibilities to bring surfaces to life for well over 200 years. As experts in making coatings, there's a good chance you're only ever a few meters away from one of our products. Our world class portfolio of brands – including Dulux, International, Sikkens and Interpon – is trusted by customers around the globe. We're active in more than 150 countries and have set our sights on becoming the global industry leader. It's what you'd expect from the most sustainable paints company, which has been inventing the future for more than two centuries.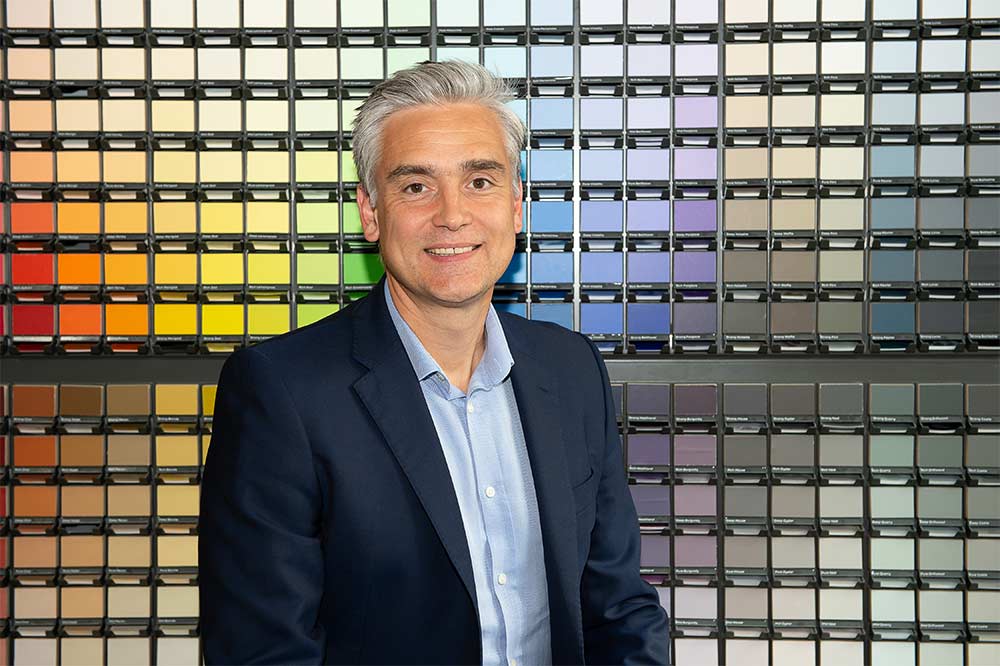 Simon Colvan, Regional Communications Manager - UK & Ireland
Fetching the data, plz wait..