AkzoNobel is helping to inspire a new generation of local schoolchildren to pursue a career in science-based industries - through an initiative spearheaded by a group of its undergraduates.
The eight undergraduates from the Research & Development (R&D) department at the company's Slough head office, showcased the rich and varied opportunities available in the STEM sector to students at nearby Langley Grammar School.
Currently enrolled in the industry-accredited Industrial Cadets programme - which seeks to motivate more young people to consider careers in the manufacturing and engineering sectors - they created two resources to engage students.
One saw them produce a video that provided an introduction to AkzoNobel as well as showcasing what day-to-day life is like for a young scientist at the firm.
The other saw them set up a paint-making competition for the school's Year 9 students, in which they worked in teams to create and design their own formula based on specific criteria provided by the Industrial Cadets.
As a result, thirty Langley Grammar School pupils signed up to take part in the initiative remotely - keeping in contact via video conferencing - as lockdown prevented face-to-face collaboration.
The project was initiated by Mojdeh Deris and Ruben Altamirano, both Chemists at AkzoNobel, and the STEM Leader of Langley Grammar School, Mrs Harpreet Toor.
Mojdeh reached out to Langley Grammar School in her capacity as an Ambassador for the Science Industry Partnership programme, while Ruben offered the undergraduate students the opportunity to lead the project and supported them throughout the process via his role as the Industrial Cadet Coordinator.
Harpreet was instrumental in sharing the video with the entire school and launching the competition to her Year 9 students during the pandemic.
Industrial Cadet Leader Ruben said: "I am really impressed with how our R&D Industrial Cadets used their ideas and creativity to inspire the students at Langley Grammar School to consider a career in the rewarding STEM sector."
Mojdeh said: "It has been really inspiring to see our Industrial Cadets share their enthusiasm for their careers, and showcase their personalities during the video calls with the Langley Grammar School students. The Industrial Cadets have helped build our new relationship with the school and as a result we can look forward to future collaborations."
Industrial Cadet Sebastian Wieneke said: "I really enjoyed interacting with the class, especially seeing what they came up with for the design competition. Some fantastically innovative insights and design choices were showcased in the work they produced."
Industrial Cadet Hammad Imtiaz added: "I enjoyed the opportunity to share my experiences in a job position with students who could use the information to guide their own career choices".
Langley Grammar School students hailed the experience. They included Bushra Bar, who commented: "The project has increased my chances of choosing a STEM career, and I have learned that all aspects of a product are important and should be made to the best standards."
Joanna George added: "I enjoyed getting to meet the scientists the most, and it has inspired me to work in a laboratory," while Haziq Muazzam said: "I think that this project has inspired me to work in science, and I learnt how to be a team member."
---
About AkzoNobel

We've been pioneering a world of possibilities to bring surfaces to life for well over 200 years. As experts in making coatings, there's a good chance you're only ever a few meters away from one of our products. Our world class portfolio of brands – including Dulux, International, Sikkens and Interpon – is trusted by customers around the globe. We're active in more than 150 countries and have set our sights on becoming the global industry leader. It's what you'd expect from the most sustainable paints company, which has been inventing the future for more than two centuries.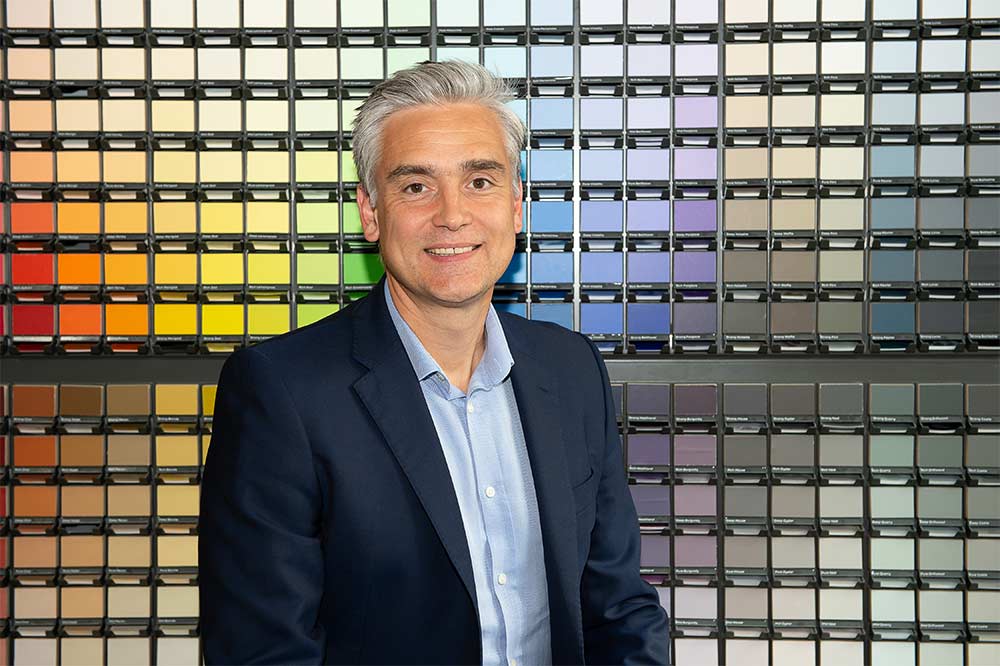 Simon Colvan, Regional Communications Manager - UK & Ireland
Fetching the data, plz wait..