The tenth season of National Geographic's Car S.O.S has just come to a close, and AkzoNobel was delighted to provide premium Sikkens refinishing products and paint training for presenter and restoration enthusiast, Tim Shaw, in the much-anticipated Opel Manta episode.
Car S.O.S features heart-warming real-life stories from deserving classic car owners who are given the incredible opportunity to have their motor restored to its former glory.
During the tenth season, which included the show's landmark 100th car restoration, presenters Tim Shaw and Fuzz Townshend were joined by celebrity guests including David Beckham and Sir Paul McCartney, who both made a cameo appearance to lend their moral support to the boys. But if you tuned in on the 21st of April, you would have spotted AkzoNobel's technical coordinator, Mick Finch, making his on screen debut in the show.
This episode shares the inspiring story of 74-year-old gas engineer and rally car enthusiast, Alan, whose 1984 Opel Manta GTE undergoes an impressive transformation from rusty to roadworthy - and a key part of that transformation was a full repaint.
With no prior experience in repainting a car, presenter, Tim Shaw, joined our technical coordinator, Mick Finch, at AkzoNobel's Automotive Training Centre (ATC) in Didcot, Oxfordshire, for some expert training.
Tim said: "First things first, being let loose with a paint gun is much harder and more nerve-racking than it looks. A lot of skill and concentration are required; it's honestly an art form. Mick was excellent at sharing his expertise, and AkzoNobel's training facility blew me away. The run-free finish on our Opel Manta transformation was without a doubt down to Mick's patience and expert advice."
Mick has helped guide some of the most experienced paint technicians and apprentices through the most challenging training courses on route to gaining their Senior ATA-accredited certification at AkzoNobel's state-of-the-art ATC.
The training centre is now in its sixth year of operation and boasts an advanced UV product range, cutting-edge digitalised equipment, energy-efficient, moveable spray booths, and pioneering colour-matching technology such as the MIXIT color retrieval application.
It has everything you could need to prepare someone for working in a bodyshop - or in this case - to prepare Tim for respraying the coveted 1984 Opel Manta GTE.
Mick commented: "We were thrilled that Car S.O.S approached AkzoNobel to support the show in providing our premium Sikkens refinishing products and training for Tim and his crew.
"Much like Car S.O.S and their approach to restorations, we're very passionate and enthusiastic about giving everyone who attends our ATC a memorable and enjoyable experience, ensuring they leave with additional knowledge and application expertise.
"Repainting a car is a complex job that requires the right technique and strict processes. Tim recognised the skill required in delivering a first-class finish and felt the pressure at times!"
You can watch the full footage of Tim's trip to Didcot on the Car S.O.S Facebook page: https://fb.watch/cWf3Sudbzc/
At AkzoNobel, we go above and beyond typical training programmes to teach paint technicians and apprentices some of the more advanced aspects of vehicle refinishing, such as digital colour matching and in-depth application training.
This training incorporates the modern trend of complex colours and finishes using the most energy-efficient and environmentally friendly products available in the industry, ensuring ATC attendees leave with up-to-date knowledge that is right at the cutting-edge of the vehicle repair industry.
For more information on AkzoNobel's Automotive Training Centre, email ukatc.bookings@akzonobel.com or call 01235 862226.
---
About AkzoNobel
We've been pioneering a world of possibilities to bring surfaces to life for well over 200 years. As experts in making coatings, there's a good chance you're only ever a few meters away from one of our products. Our world class portfolio of brands – including Dulux, International, Sikkens and Interpon – is trusted by customers around the globe. We're active in more than 150 countries and have set our sights on becoming the global industry leader. It's what you'd expect from the most sustainable paints company, which has been inventing the future for more than two centuries.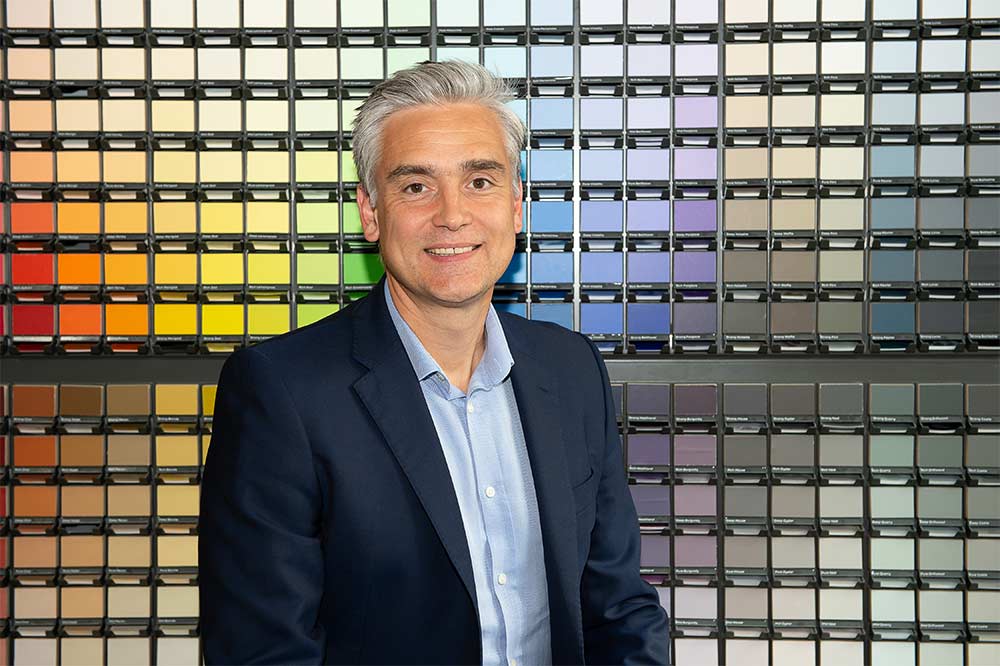 Simon Colvan, Regional Communications Manager - UK & Ireland
Fetching the data, plz wait..