AkzoNobel colleagues across the UK and Ireland were put front and centre this May with the return of Wellfest - a two-week wellness festival organised by colleagues, for colleagues.
The free wellbeing festival featured a packed schedule of virtual and in-person wellness events and workshops, all aimed at improving the health and happiness of the AkzoNobel workforce. The festival aptly began during Mental Health Awareness Week, amid a national focus on improving wellbeing and spotting the signs of mental health issues.
Nearly 1,900 free tickets were booked across 60 different events, each hosted in festival 'tents' pertaining to different areas of wellness, such as personal growth, wellbeing and hobbies.
Highlights included an inspirational talk from Josh Connolly, one of the UK's most influential mental health advocates, who beat a life of addiction and gang culture to discover his inner resilience, as well as a session with Olympian Almida de Val – an AkzoNobel employee who made her dreams come true competing in the Beijing 2022 Olympics as part of the Swedish mixed doubles curling team.
Plus, there were laughs all round from a comedy set with Scottish comedian, Susie McCabe, and creativity was unleashed in a painting masterclass given by Dulux Creative Director, Marianne Shillingford.
Milly Hutchinson, Head of Communications & Public Affairs UK&I at AkzoNobel, said: "The wellbeing of our colleagues is hugely important to us at AkzoNobel, so initiatives like Wellfest are such an integral part of the fabric of the company.
"After a really successful first year of Wellfest, we were keen to bring it back for 2022, and it has proved just as well-received this time around. We were pleased to see a strong turnout for each event, allowing colleagues to reconnect and have open and honest conversations after a tumultuous few years of working apart. Our face-to-face events have also been a great way to reintroduce working in the office and other locations."
The values and purpose of Wellfest are highly integrated into the People. Planet. Paint. approach AkzoNobel has to doing business.
Lianne Piper-Elsey, Senior National Account Manager at AkzoNobel, who led planning of the festival said: "Seeing the events come together and watching how much people took from them was so rewarding. Wellfest is such a great way to not only acknowledge and celebrate our colleagues – which is really important at AkzoNobel – but also make sure they feel supported. I would encourage other companies, looking for ways to engage their teams, to consider an event like this – it doesn't need to be as comprehensive as our two-week programme, but it will show your employees, in a very practical way, how much you truly care about their wellbeing."
To find out more about AkzoNobel, please visit: https://www.akzonobel.com/en/countries/akzonobel-uk---ireland
---
About AkzoNobel
We've been pioneering a world of possibilities to bring surfaces to life for well over 200 years. As experts in making coatings, there's a good chance you're only ever a few meters away from one of our products. Our world class portfolio of brands – including Dulux, International, Sikkens and Interpon – is trusted by customers around the globe. We're active in more than 150 countries and have set our sights on becoming the global industry leader. It's what you'd expect from the most sustainable paints company, which has been inventing the future for more than two centuries.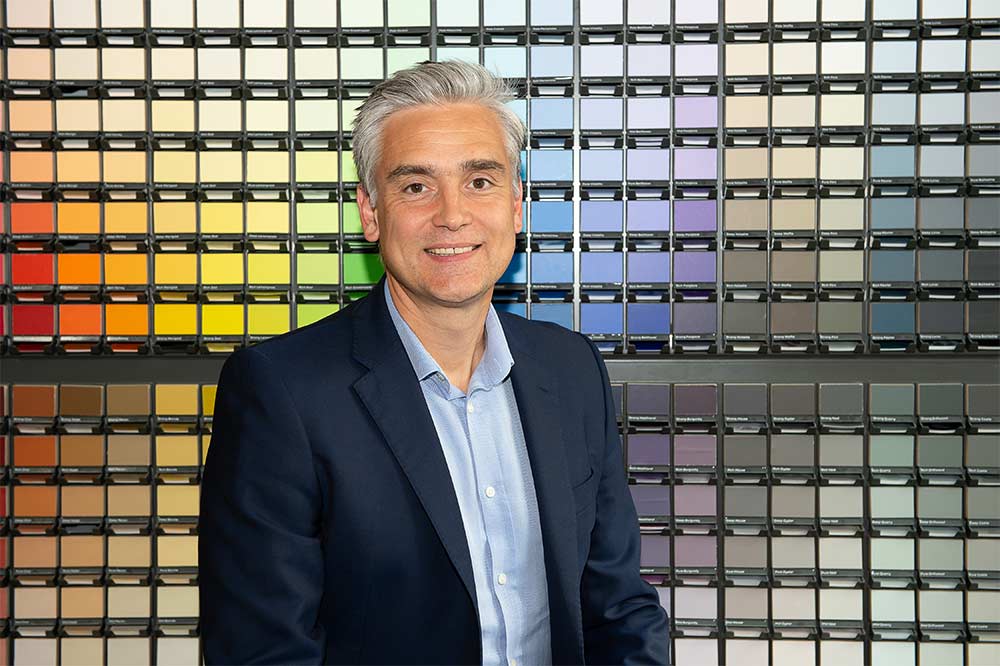 Simon Colvan, Regional Communications Manager - UK & Ireland
Fetching the data, plz wait..