AkzoNobel is today opening the doors of its new £10 million global research and development centre in Slough in the South of England.      
The new facility will be home to 120 specialists from across AkzoNobel's Research & Development business, including chemists and weather testing experts.               
As a leader in innovation and scientific expertise, research and development has been at the heart of AkzoNobel and its products for decades. The company applies state-of-the-art testing procedures to push its products to their limits, resulting in the quality and excellence that people know and love from brands like Dulux and Cuprinol. The new centre will now lead these efforts in the UK and Ireland, and act as a key hub within AkzoNobel's global Research & Development network, furthering the company's innovation capabilities.
Speaking at the new centre's launch event was AkzoNobel's CEO, Thierry Vanlancker: "Today marks the beginning of a new chapter in AkzoNobel's journey in the UK. As a business we have always prided ourselves on our commitment to innovation. More recently in our history that's been spearheaded by the 'Paint' pillar of our purpose, People. Planet. Paint.
"Redeveloping our portfolio and pioneering new, improved paints and coatings are both central to offering our customers increasingly sustainable solutions. This fantastic new facility in Slough will level up our capabilities and provide a huge boost to our sustainability goals in the UK, Ireland and beyond."
The Slough Research & Development Centre opens following the 2019 launch of AkzoNobel's R&D Innovation Campus in Felling, the home of some of the company's leading scientists and technical experts in marine and protective coatings.
The launch brings AkzoNobel's Slough Research & Development team closer than ever before to its Decorative Paint UK & Ireland business. This will mean that AkzoNobel's commercial teams, the Dulux Academy and the Slough Research & Development centre will all be housed in one area, with a Dulux Decorator Centre nearby.
Also commenting was AkzoNobel's Technical Director Colour, Fiona McLachlan: "Our paints and coatings have a strong heritage in the UK and Ireland – touching so many aspects of our day-to-day lives. This modern fit-for-purpose centre, together with the Felling Innovation Campus, will continue this legacy into the future. It will enable us to further our longstanding contributions to the paints and coatings industry while helping to drive the local economy, both regionally and nationally."
---
About AkzoNobel
We've been pioneering a world of possibilities to bring surfaces to life for well over 200 years. As experts in making coatings, there's a good chance you're only ever a few meters away from one of our products. Our world class portfolio of brands – including Dulux, International, Sikkens and Interpon – is trusted by customers around the globe. We're active in more than 150 countries and have set our sights on becoming the global industry leader. It's what you'd expect from the most sustainable paints company, which has been inventing the future for more than two centuries.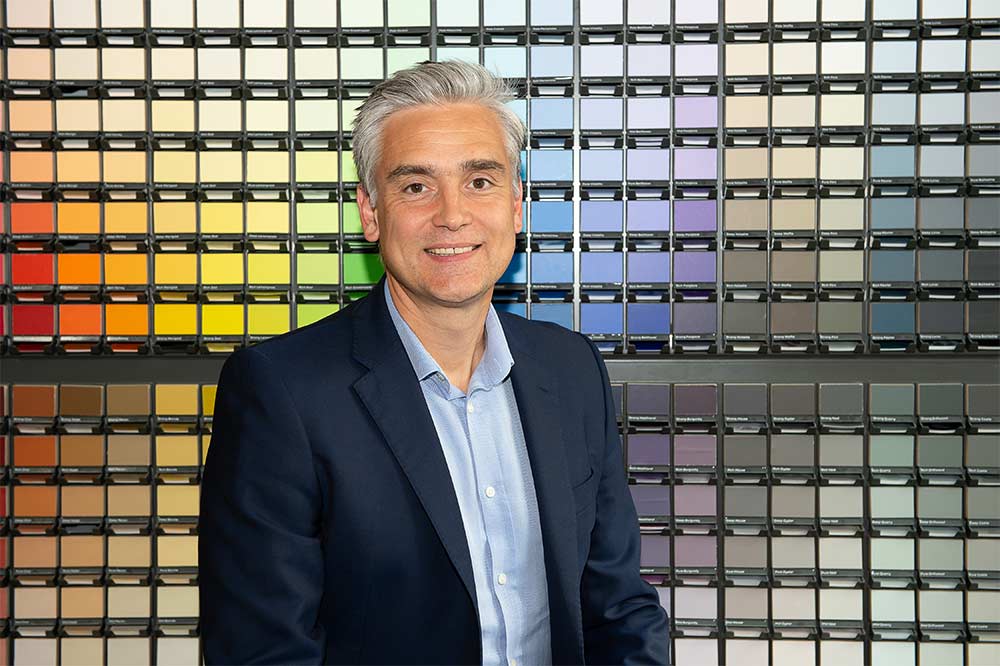 Simon Colvan, Regional Communications Manager - UK & Ireland
Fetching the data, plz wait..