The three winners of the Paint the Future global startup challenge are all set to accelerate their innovative solutions for the paints and coatings industry. Following an intense three-day bootcamp, these startups were selected by an international jury to continue working with AkzoNobel on sustainable business opportunities.
These are the three winners of the Paint the Future global startup challenge:
| | | |
| --- | --- | --- |
| Startup | Country | Solution |
| SolCold | Israel | Sustainable self-cooling coating based on anti-Stokes |
| Aerones | Latvia | Robotics for wind turbine maintenance |
| SprayVision | Czech Republic | Data-driven approach to optimal spray application of paint |
"Through Paint the Future, we're bringing innovation and sustainability together as a key driver of our business," says Thierry Vanlancker, AkzoNobel CEO. "In our ecosystem, we collaborate with startups, suppliers, customers and academia around exciting solutions that will ensure a more sustainable future."
"Collaborative innovation is truly transforming the paints and coatings industry," says Klaas Kruithof, AkzoNobel's Chief Technology Officer and Chair of the Paint the Future jury. "I'm looking forward to mixing the skills of these passionate entrepreneurs with our knowledge of paints and coatings. Together, we'll bring our customers new solutions that go beyond imagination."
Paint the Future startup challenges are designed to connect startups with industry knowledge and expertise to help accelerate their solutions in the paints and coatings industry. This Paint the Future global startup challenge launched May 18, 2021, attracting 245 submissions from 62 countries. Ten finalists were invited to Amsterdam to participate in the bootcamp program.
This is AkzoNobel's second global startup challenge, following its industry-first predecessor in 2019. Regional startup challenges have since been held in Brazil (2020), China (2021), and most recently in India (2022).
For more information about the Paint the Future startup challenge, visit letspaintthefuture.com and follow @letspaintfuture on LinkedIn, Facebook and Twitter.
---
About Paint the Future
Launched in 2019, Paint the Future is AkzoNobel's global collaborative innovation ecosystem. It's a bold initiative to accelerate, test, launch and scale ideas and solutions for the paints and coatings industry. Paint the Future runs a variety of programs to accelerate innovation. Initially open to startups, it was quickly expanded to embrace academia, research institutes and two large groups of suppliers. As the ecosystem continues to grow and build on the success of each program, it's become the largest in the industry.
About AkzoNobel
We've been pioneering a world of possibilities to bring surfaces to life for well over 200 years. As experts in making coatings, there's a good chance you're only ever a few meters away from one of our products. Our world class portfolio of brands – including Dulux, International, Sikkens and Interpon – is trusted by customers around the globe. We're active in more than 150 countries and have set our sights on becoming the global industry leader. It's what you'd expect from the most sustainable paints company, which has been inventing the future for more than two centuries.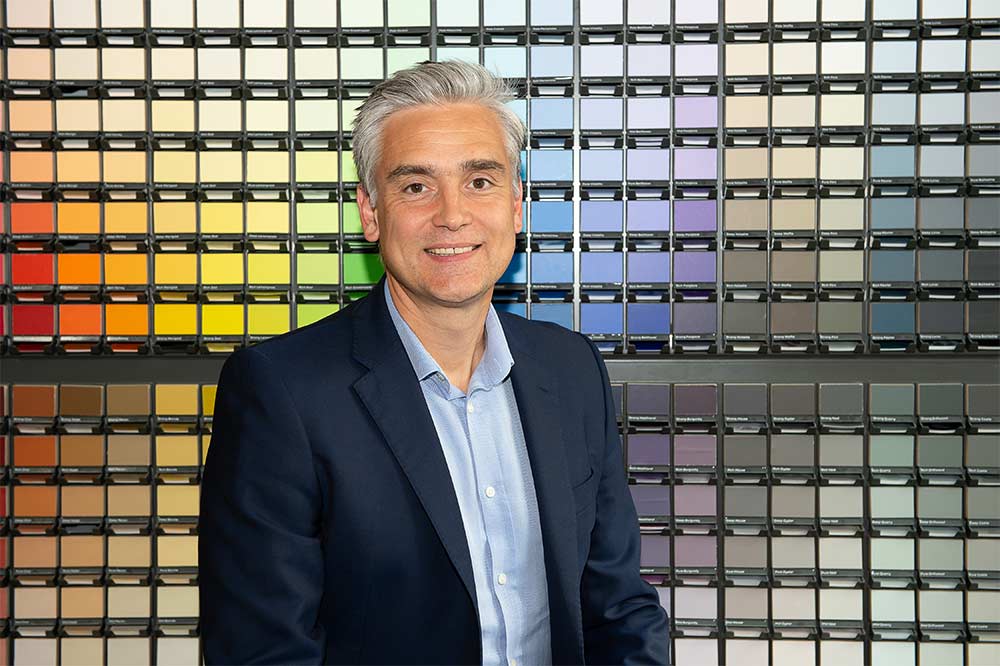 Simon Colvan, Regional Communications Manager - UK & Ireland
Fetching the data, plz wait..