Our sustainability story
We've had a passion for paint since 1792. Through our paints and coatings we preserve, protect and enhance the things that are important to us and to our customers.
At AkzoNobel we believe that creating a sustainable future doesn't happen by dreaming, it happens by doing. That's why we protect the future by taking action every day.
By empowering PEOPLE, reducing our impact on the PLANET and consistently innovating to bring sustainable PAINT & coatings solutions to our customers. The things we can truly influence ourselves.
From the crucial role our products play in the homes and offices we live and work in; to the ships, cars and planes we rely on to get around, AkzoNobel has been firmly established as the industry leader in sustainability – and we intend to keep it that way.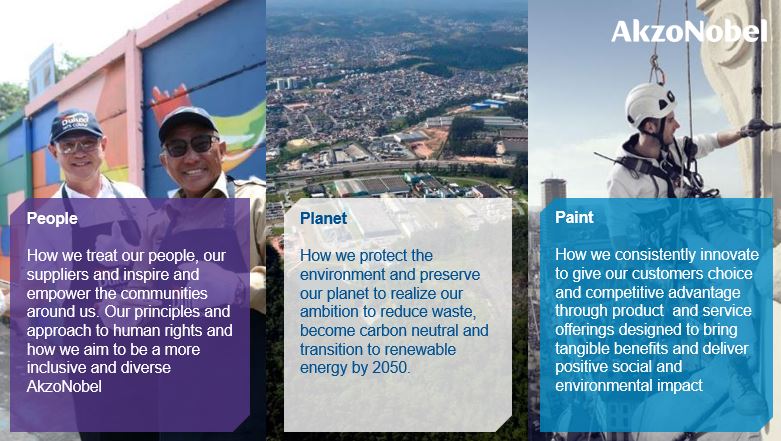 Download our Sustainability factsheet here