(AKZA; AKZOY) 
A deeper appreciation of the natural world and a heightened understanding of the climate crisis are provocatively conjured up by the latest exhibition launched by AkzoNobel's Art Foundation. 
 
Officially opened yesterday at the company's head office in Amsterdam, the Netherlands, EARTH – A Collective Landscape explores our relationship with nature and encourages visitors to renew their sense of connection with the planet's fragile environment.  
 
"We've gathered together a diverse collection of brilliant artists who, in their own unique ways, interpret thought-provoking themes such as ecological awareness, landscape and the artificial distinction between man and nature," explains Hester Alberdingk Thijm, Director of AkzoNobel's Art Foundation.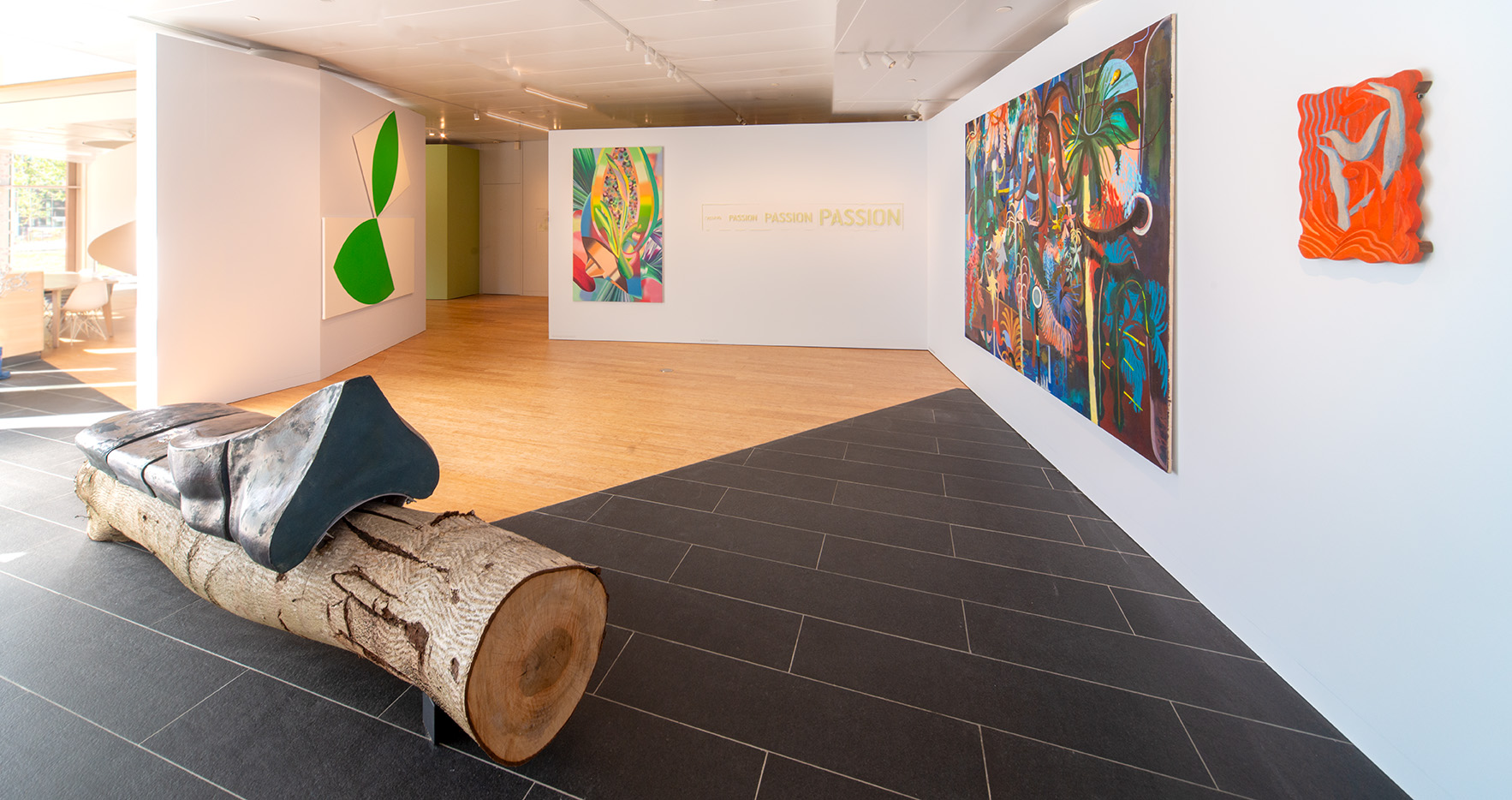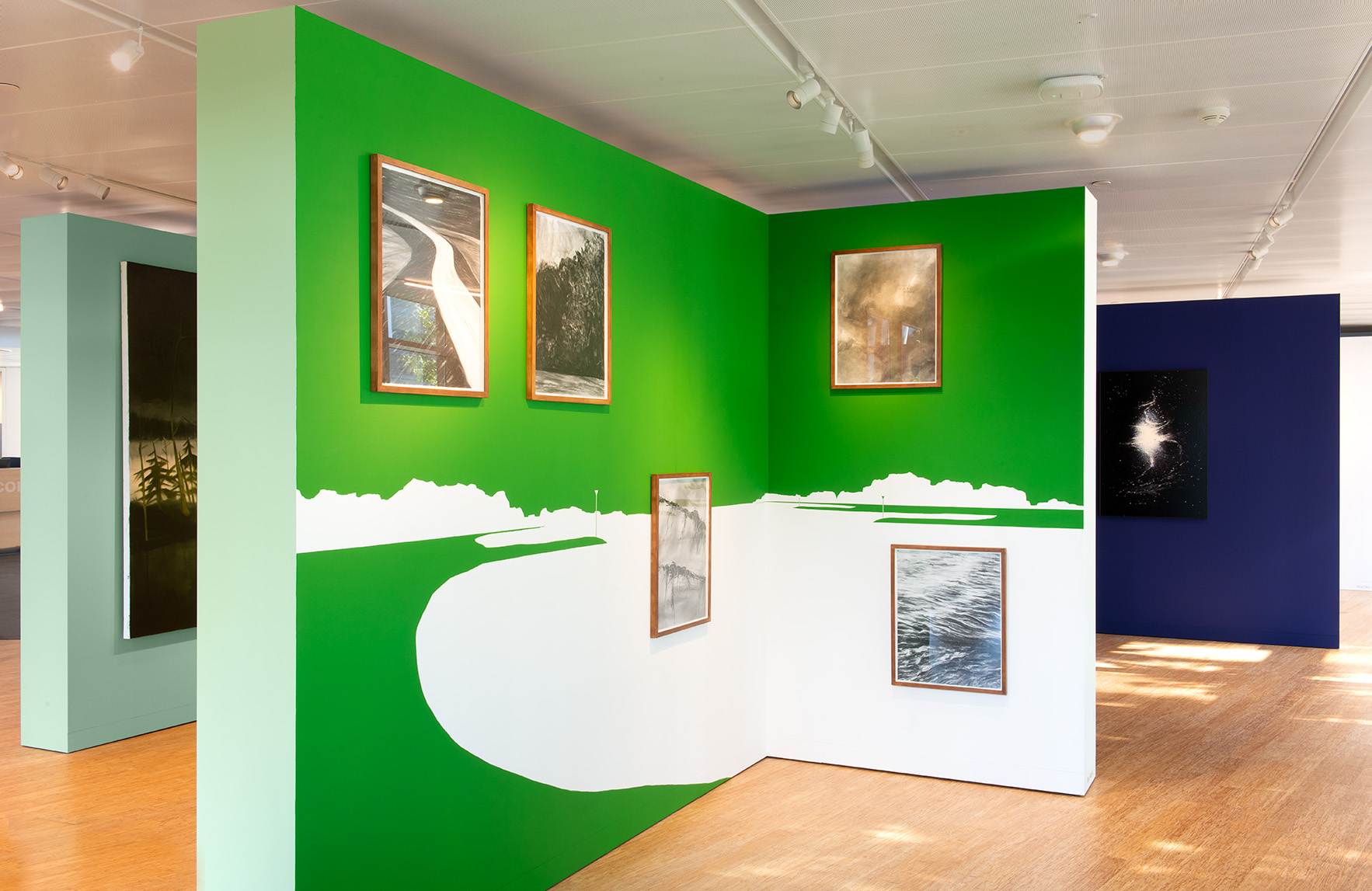 EARTH – A Collective Landscape includes artworks by Mirte van Laarhoven, Bob Bonies, Hadassah Emmerich, Job Koelewijn, Monika Michalko, Alejandra Venegas, Kyra Sacks and Michelle Piergoelam. Photos: Martin van Welzen
"It's an exploration of the landscape of the imagination. An invitation to contemplate the Earth's natural environment and our place in it." 
 
Visitors enter a world without humans and experience a symbiosis with the landscape of which we form a part – from the idyllic to the dystopic. Whether it's Lin de Mol's reindeer moss installation, or Jan Robert Leegte's sinister landscape, the message is that we need to come down to earth and realize what's at our very feet. 
 
"Every day, we seem to hear another story about the ongoing climate crisis," continues Hester. "One of the main objectives of the exhibition is to highlight why it's more important than ever that we emotionally engage with our natural surroundings to better understand the challenges we're all facing.  
 
"As a company, it's also an opportunity to reflect on how the natural world feeds our own imagination – providing inspiration for new color palettes and the development of more sustainable products."  
 
EARTH – A Collective Landscape is now open to the general public, free of charge, at the AkzoNobel Art Space in Amsterdam Zuid, on weekdays from 9am to 6pm. It features work from 41 established and up-and-coming artists, including Michelle Piergoelam, Kyra Sacks, Bob Bonies, Chiao Chun, Stefano Caimi, Hadassah Emmerich and Robert Zandvliet.   
 
For more information, visit artfoundation.akzonobel.com or follow @akzonobelartfoundation on Instagram.
---
About AkzoNobel
We supply the sustainable and innovative paints and coatings that our customers, communities – and the environment – are increasingly relying on. Our world class portfolio of brands – including Dulux, International, Sikkens and Interpon – is trusted by customers around the globe. We're active in more than 150 countries and have set our sights on becoming the global industry leader. It's what you'd expect from a pioneering paints company that's committed to science-based targets and is taking genuine action to address globally relevant challenges and protect future generations.
Fetching the data, please wait...